Dave McQuillan Chief Instructor
North Wales Wing Chun's senior instructor is Dave McQuillan, he has been teaching in North Wales since he moved there in 2002.
Dave started Wing Chun under Grandmaster Samuel Kwok in 1982 he trained for a couple of years, graded to Green sash then due to work commitments had to stop attending classes for six years. During this time he practiced all his basics, Stance work, forms, drills, breathing, punching etc and was desperate to return to training as soon as possible.
In 1990 the opportunity arose to return to classes and Dave went overboard to catch up on lost time. He attended all Grandmaster Kwoks classes in Manchester and also Master Billy Davidson's classes in the Wing Chun method, Master Billy started training Dave privately on a weekly basis and this carries on to the present day. During this time Dave took part in martial arts competitions which included the Euro Wirral full contact competition. At the same time Dave took up training in the Five Pattern Hung Kuen system under Sifu Steve Hobbs and Master Mike Jolliff where he learnt this very rare and demanding classical hard internal system designed also by Ng Mui . For many years Dave only rested from training one day a week when he did Yang style Tai Chi to unwind and help with the flow.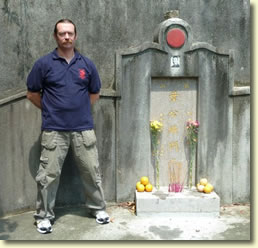 By 1995 Dave was awarded Instructor level under Master Billy Davidson teaching Grandmaster Ip Chun's Wing Chun and also became Master Billy's first indoor student.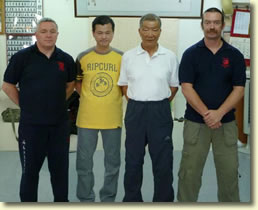 In 2006 Dave was awarded the advanced level tuition certificate by Master Billy Davidson and achieved competence in Grandmaster Ip Chings version of the Wing Chun system as well as Grandmaster Ip Chun's. He has gone on to teach students that have taken part in many fighting competitions as well as sending students to Hong Kong to train.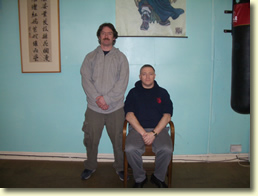 Dave loves his Wing Chun and constantly strives to improve both his and his students Kung Fu by holding nothing back and constantly pushing his students to improve, in a relaxed friendly yet serious manner.